Member Spotlight
Gregory Hostelley
CPA, Managing Principal
Inner Circle Advisors
g.hostelley@innercirclellc.com
http://www.innercirclellc.com

"Purchasing a BtoB Connect franchise was fitting for Hostelley who is often referred to as the 'King of Referrals' in the local Northeast Ohio media.
Last year the Independence, Ohio-based accounting firm Inner Circle Advisors celebrated 25 years. It was then that the company decided to expand not only their square footage from 3,200 to 6,700, but also their client services. They now handle merchant services, strategic planning, management consulting, corporate finance, outsourced payroll processing, remote bookkeeping and more.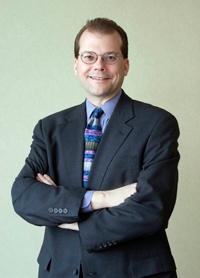 The decision to purchase a BtoB Connect franchise was a significant part of their expansion strategy.
"For years, we've been viewed as the primary business advisor for many of our clients," said Hostelley. "But going forward, our intention is to take that a step further, helping clients grow more successfully and profitably-BtoB Connect is an integral part of that new system."
But Hostelley was smart. He knew that BtoB Connect would not only help his clients grow, but it would also work to build his own business.
At a recent BtoB Connect group meeting, I shared that I was looking to expand my accounting firm through an acquisition," Hostelley said. "One of the members personally referred me to another firm that was selling. By the end of the week, the sale was closed."